VANCOUVER, BRITISH COLUMBIA – TheNewswire – Vancouver, British Columbia, | May 16 th , 2023 – Green Battery Minerals Inc. (the "Company") (TSXV:GEM ) ( FSE:BK2P ) ( WKN:A2QENP ) ( OTC:GBMIF) is pleased to announce it has completed a new purification test with Volt Carbon Technologies ("VCT") (TSXV: VCT).
One of our goals is to continue to make graphene from our large to jumbo flake graphite. This process brings us one step closer, and significantly greener.
Current purification of battery-grade anode material requires large quantities of reagents such as sodium hydroxide and hydrofluoric acid, as well as significant amounts of water, which consequently will be contaminated and needs to be treated before reentering the environment. The new process utilizes air as its separation medium, thereby omitting the use of solvents and does not produce contaminated liquid waste.
The p reliminary results of the graphite ore processing test using VCT's dry separation Technologies yielded graphite grades to 93%, based on Thermogravimetric Analysis provided by VCT's laboratory in Guelph, Ontario.
High-Grade Large and Jumbo Flake Graphite Produced
The test was run utilizing 5 kg of crushed feedstock sample from the Company's Berkwood property. The final results yielded 146 grams of graphite flake per kilogram of crushed feedstock, reflecting a of 14.6% yield of graphite flakes per kg of feedstock.
Importantly, the resulting flake size distribution (see Figure 1 below) showed that the majority of the Berkwood graphite produces large and jumbo sized flakes, ideal for the production of anode material for lithium-ion batteries ("LiBs"). Large and jumbo flakes command among the highest graphite prices on the market of up to $2,500 per ton.
The Graphite provided by VCT was subsequently sent to a third-party lab – Base Metallurgist Laboratories Ltd in Kamloops, for independent testing. The results, tabulated below in Figure 3, verified that the VCT-processed sample tested yielded a graphite content of 91.55%, with total carbon showing at 97%. These results validate the effectiveness of VCT's current process, which is currently being scaled up.
Management Commentary
Thomas Y ingling, President and CEO of Green Battery Minerals , commented, "We are very excited with the results of the VCT air separation test for multiple reasons. Firstly, the process eliminates a significant amount of waste traditionally associated with the purification of graphite due to its solventless and reagentless nature. This is a major step forward and further strengthens our green credentials. In speaking to the automobile industry, it is obvious that ESG considerations play a major role in purchase decisions. While graphite is in short supply, this advance positions us well to secure market share should we reach full production. Secondly, the new process does not hurt flake size distribution. As our property benefits from significant concentrations of large and jumbo-sized flakes, this outcome ensures we can command among the highest prices for our graphite. This potentially disruptive technology could greatly benefit Green Battery Minerals as we plan to move towards commercial development."
Next Steps
The Company and VCT intend to utilize a 5,000 kg Graphitic sample to produce commercial scale samples for testing by the automotive industry and other potential customers. This next step will also be used to more accurately determine costing, which will be significantly lower than currently utilized processes.
Mr. Yingling added, "In addition to the process's high-quality output and green credential, we believe that by utilizing VCT's dry separation technology, we will have a material economic advantage over traditionally processed graphite due to significantly lower CapEx and operating costs. This should further strengthen our competitive position, and we believe this will help position us as a major supply partner to the EV and other industries."
Figure 1: Flake size distribution from Air Classification: recovery of 146 g/kg of feedstock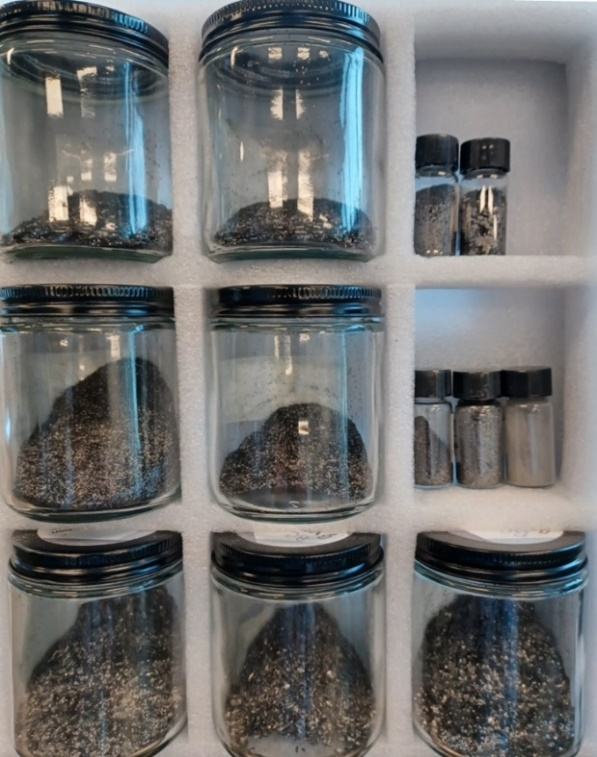 Figure 2: High-Quality Large and Jumbo Flake Graphite from Air-Classified VCT Process
Products
Element
Ctot
Cg
Apr 4 LAB SAMPLE cut 1 x10 dil – GEM
97.0
91.55
Method
LECO
LECO
Units
%
%
Figure 3: Third-Party Verification of VCT's Processed Graphite
Qualified Person
Christian Derosier, P.Geo., PhD., is the qualified person (QP) as defined in National Instrument 43-101. Dr. Derosier has reviewed and approved the technical content of this news release.
About the Company: Green Battery Minerals is managed by a team with over 150 years of collective experience with a proven track record of finding, building, running and or selling numerous mines. The Green Battery Minerals management team's most recent success is discovering the Berkwood graphite resource in Northern Québec. Green Battery Minerals owns 100% of this asset, and the Company's shareholders should benefit from this asset as the demand for graphite for electric vehicles increases significantly. The Company also has its Jupiter Lithium project located near some of the larget lithium mines in the James Bay area of Northern Quebec.
About Volt Carbon Technologies : Volt Carbon is a publicly traded carbon science company, with specific interests in energy storage and green energy creation, with holdings in mining claims in the provinces of Ontario, Quebec and British Columbia in Canada. For the latest information on Volt Carbon's properties and news please refer to the website www.voltcarbontech.com.
Green Battery Minerals lnc.
'Thomas Yingling'
President, CEO & Director
FOR MORE INFORMATION, PLEASE CONTACT:
Investor Relations:
or 1-604-343-7740
info@greenbatteryminerals.com www.greenbatteryminerals.com 
Company Relationship Disclosure
OTB is responsible for the OTB opinions provided in this disclosure except all sources or information provided by other parties were not verified or authenticated and OTB does not undertake to confirm or substantiate or be responsible for such information provided by other parties.
Any Content posted regarding a Profiled Issuer is not a solicitation or recommendation to buy, sell or hold securities. We cannot and do not assess, verify or guarantee the adequacy, accuracy or completeness of any information, the suitability or profitability of any particular investment, or the potential value of any investment or informational source. All information should be independently verified. We are not responsible for errors or omissions in our publications, and any opinions expressed are subject to change, without notice. We do not, nor are we under any obligation to undertake due diligence or investigation or authenticate and verify whatsoever regarding Profiled Issuers or any Content posted in relation thereto and we do not receive any verification from the Profiled Issuer regarding the Content we disseminate. Similarly, while we endeavor to facilitate the provision of quality information, we are not responsible for any loss or damages caused or alleged to have been caused by its use nor verify or authenticate or update such information.
Pursuant to an agreement between Spotlight Media and Green Battery Minerals we have been hired for a period of 90 days beginning April 30, 2023 and ending July 30, 2023 to publicly disseminate information about Green Battery Minerals including on the Website and other media including Facebook and Twitter. We are being paid $3,500 per month by Green Battery Minerals and were paid "ZERO" shares of unrestricted or restricted common shares. We plan to sell the "ZERO" shares of Green Battery Minerals that we hold during the time the Website and/or Facebook and Twitter Information recommends that investors or visitors to the website purchase without further notice to you. We may buy or sell additional shares of Green Battery Minerals in the open market at any time, including before, during or after the Website and Information, provide public dissemination of favorable Information.
This article contains forward-looking statements within the meaning of applicable securities laws. All statements that are not historical facts, including without limitation, statements regarding future estimates, plans, programs, forecasts, projections, objectives, assumptions, expectations or beliefs regarding future performance are "forward-looking statements". Forward-looking statements can be identified by the use of words such as "expects", "does not expect", "is expected", "believes", "intends", "anticipates", "does not anticipate", "believes" or variations of these words, expressions or statements, that certain actions, events or results "may", "could", "would", "might" or "will be" taken, will occur or will be realized. Such forward-looking statements involve risks, uncertainties and other known and unknown factors that could cause actual results, events or developments to differ materially from the results, events or developments expected and expressed or implied in such forward-looking statements. These risks and uncertainties include, but are not limited to, dependence on obtaining and maintaining regulatory approvals, including the acquisition and renewal of federal, provincial, state, municipal, local or other licenses, and any inability to obtain all necessary government authorizations, licenses and permits to operate and expand the Company's facilities; regulatory or policy changes such as changes in applicable laws and regulations, including federal, state and provincial legalization, due to fluctuations in public opinion, industry perception of integrative mental health, including the use of psychedelic-assisted therapy, delays or inefficiencies or any other reason; any other factor or development likely to hamper the growth of the market; the Company's limited operating and profitability track record; dependence on management; the Company's need for additional financing and the effects of financial market conditions and other factors on the availability of capital; competition, including that of more established and better funded competitors; the impact of the Russia-Ukraine conflict on the global economy; the continued impact of the COVID-19 pandemic; and the need to build and maintain alliances and partnerships, including with research and development companies, customers and suppliers. These factors should be carefully considered, and readers are cautioned not to place undue reliance on forward-looking statements. Despite the Company's efforts to identify the main risk factors that could cause actual measures, events or results to differ materially from those described in forward-looking statements, other risk factors may cause measures, events or developments to materially differ from those anticipated, estimated or intended. There can be no assurance that forward-looking statements will prove to be accurate, as actual results and future events could differ materially from those anticipated in forward-looking statements. The Company does not undertake to revise forward-looking statements, even if new information becomes available as a result of future events, new facts or any other reason, except as required by applicable laws